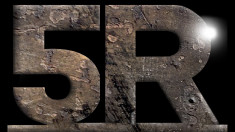 5R Productions is dedicated to changing the multi-media landscape by creating all-inclusive content that tells the stories of the underrepresented.
 To entertain, educate, and provide experiences of the underrepresented through the power of cinema.
 5R Productions will continue our journey to becoming a multi-faceted production company that creates opportunities for every marginalized person in the industry and in the world.